MELROE SPRA-COUPE 3430
Since its introduction the Spra-Coupe has set the standard for a lightweight, accurate and effective self-propelled sprayer. The new 3000 series continues that tradition.
The Peugeot turbo-charged diesel engine is standard on the 3000 series. It has the power to pull you through the toughest terrain. Spraying performance is second-to-none thanks to a new boom linkage design which holds the booms steady and allows spray height adjustments from 9 to 92 inches.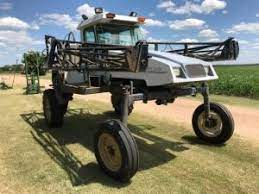 Something went wrong, please try again later or contact the site administrator