Posted on
August 6, 2021
in
PEUGEOT XUD9 ENGINE SPECS
PEUGEOT XUD9 ENGINE SPECS
The PEUGEOT XUD9 ENGINE is a Diesel engine designed and built by PSA – Peugeot and Citroën. It is an Indirect injection (IDI) engine, that uses a version of the Ricardo Consulting Engineers Ricardo Comet V prechamber cylinder head design. The engine comes in 1.8 L (1,769 cc) N/A, 1.8 Turbo, 1.9 L (1,905 cc) N/A, Turbo, 2.1 12 valve N/A and Turbo and was the predecessor to the HDI range of engines. Early HDi Engines were a PSA design, later 16 valve engines were jointly developed with Ford.
Upon its release the engine was noted as one of the best diesel engines in the world with its high power output and refinement it made all other diesel engines seem agricultural. It was also particularly light, with a ready-to-run XUD9 weighing 157 kg (346 lb), 15% less than a comparable diesel of the previous generation.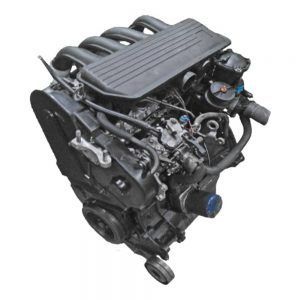 XUD9
This version was the first between the XUD engines to see the light. The dimensional characteristics are identical to those of the XU9 petrol engine. We then find the same bore and measurements, time equal to 83×88 mm, for a displacement of 1905 cc. This version has been offered which is sucked turbocharged, and in a greater number of variants. XUD9 engines They have been applied among others in the majority of commercial vehicles of the PSA group, which proves extremely reliable and robust, even in the most robust.
The engine, because it is indirect injection, with a slower combustion burn time than direct injection, is suitable to run on SVO (pure vegetable oil). A feature of the Ricardo Comet pre-chamber design is that it makes the engine tolerant of low Cetane value fuels such as SVO. The viscosity of vegetable oil when cold is too great for rotary injection pumps, preventing it from acting as a lubricant and increasing the workload on the distributor/rotary injection pump and damaging it.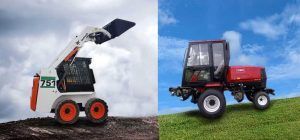 Large brands of industrial and construction machinery equipped their vehicles with the Peugeot XUD9 diesel engine for its compact size, reliability and durability. Bobcat with his legendary Skid Steer 751 and Toro with the Groundsmaster 455D, the Reelmasters 6500-D and 6700-D as well as the Reelmasters 335-D and 3500-D.
PEUGEOT XUD9 ENGINE FEATURES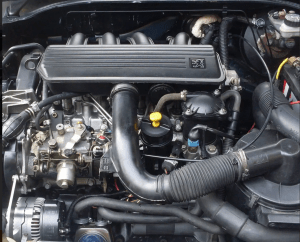 The XUD9 has a displacement of 1.9 L (1,905 cc), with a bore and a stroke of 83 mm × 88 mm (3.27 in × 3.46 in). Engines also featured either a Bosch or a Lucas mechanical fuel pump and injectors. The engine version with the Bosch pump is known to have been run with vegetable oil. The original XUD9 engine is known as the "square port" engine, as its cylinder head has square exhaust ports. Later (and noticeably improved) XUD9A engines have oval ports.
PEUGEOT XUD9 ENGINE VERSIONS
Model
Output
Notes
Model of car
XUD9
65 PS (48 kW; 64 hp)
Diesel
XUD9 A
71 PS (52 kW; 70 hp)
BOBCAT 751
TORO GROUNDSMASTER 455-D
TORO REELMASTER 6500-D
TORO REELMASTER 6700-D
TORO REELMASTER 335-D
TORO REELMASTER 3500-D
XUD9 TE/L
92 PS (68 kW; 91 hp)
Diesel turbo with intercooler
XUD9 SD
63 PS (46 kW; 62 hp)
Diesel turbo catalyst
XUD9 SD
75 PS (55 kW; 74 hp)
XUD9 TE/Y
90 PS (66 kW; 89 hp)
Diesel turbo with intercooler catalyst
XUD9/Z
68 PS (50 kW; 67 hp)
Diesel catalyst