Posted on
June 27, 2022
in
PERKINS 4.236 ENGINE – ENGINE OF THE MONTH
The first Perkins 4236 engine was produced in 1964. More than 70,000 were made the first three years, with production growing to over 60,000 a year, in the UK alone, between 1969 and 1984.  The engine was both innovative (using direct injection) and reliable, becoming a worldwide sales success over several decades. The 4.236 consolidated Perkins position as a leading player in the agricultural market, which it continued to dominate for the next 30 years.
By learning from past mistakes, addressing changing customer needs – such as a demand for more cost-effective engines – and introducing the latest developments in technology, the engine caught the imagination of a generation of Perkins customers.
The 6.354, (4.236 6cyl equivalent) which had appeared three years earlier, was initially targeted at the larger truck market, but the 4.236 was ideal for smaller trucks, generators, forklifts and tractors.
The engine, rated at 80 hp at 2800 rpm, powered tractors and other agricultural and industrial machines. It built on their reputation for quality, reliability and flexibility to establish Perkins as the leading provider of diesel engines for the agricultural sector
SOME APPLICATIONS
The Massey-Ferguson tractors that were originally fitted with this engine are: 168S, 175, 175S, (174- Romanian model). Then came the 261, 265, 275, 365, 375, 384S.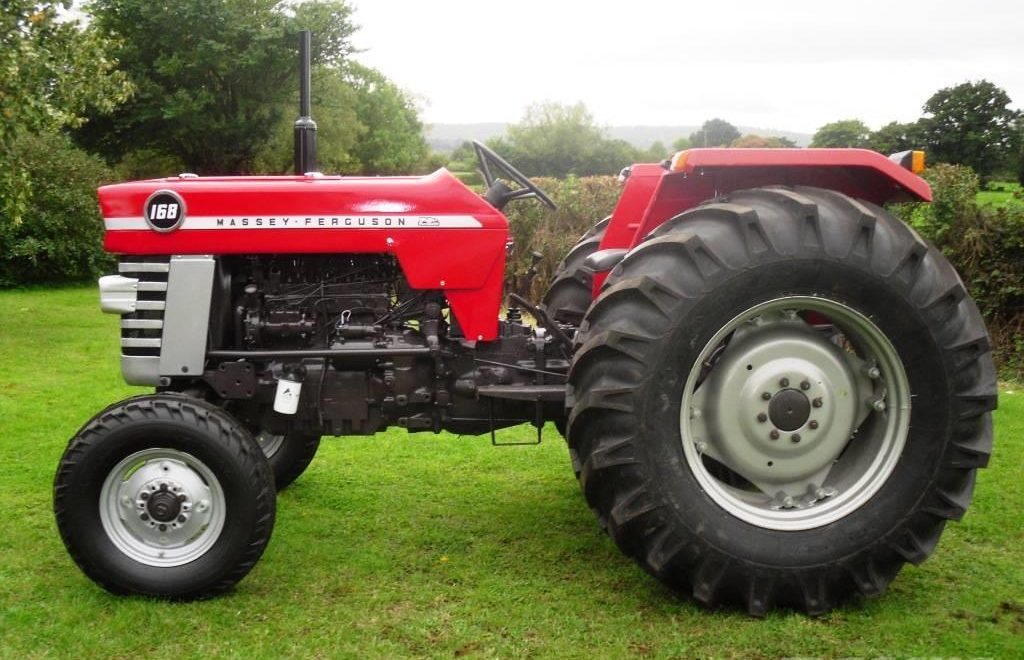 Volvo Trucks Snabbe and Trygge  beginning in 1967; they called it the D39.
A now defunct American car manufacturer, Checker Motors Corporation of Kalamazoo, Mich., offered the 4.236 in their Checker Marathon, as an option in 1969 only.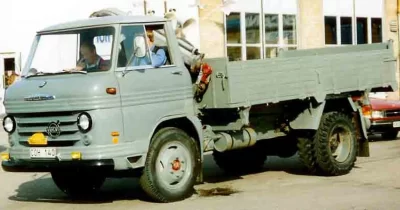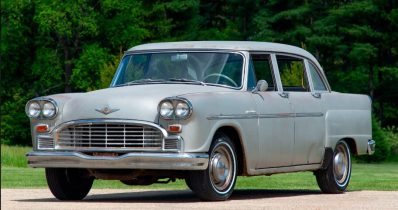 The Dodge 50 Series received this engine, from July 1979 until July 1987 as the 4.236 and also between July 1986 and July 1987 in turbocharged T38-specification.
It was also fitted as an option for Renault 50 Series vehicles.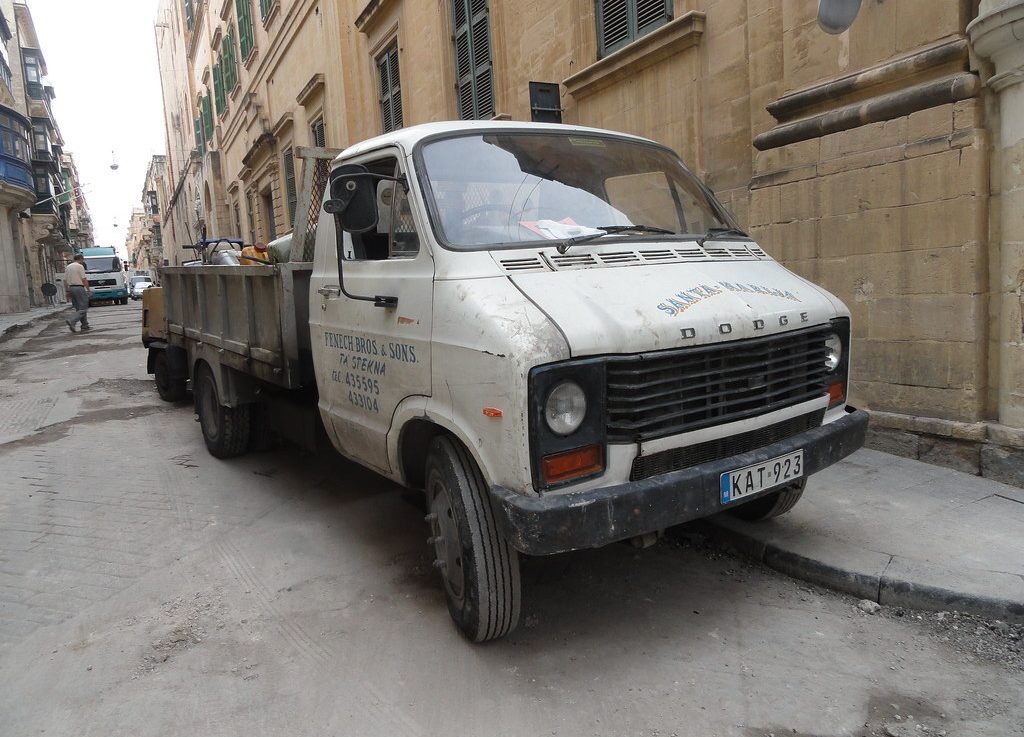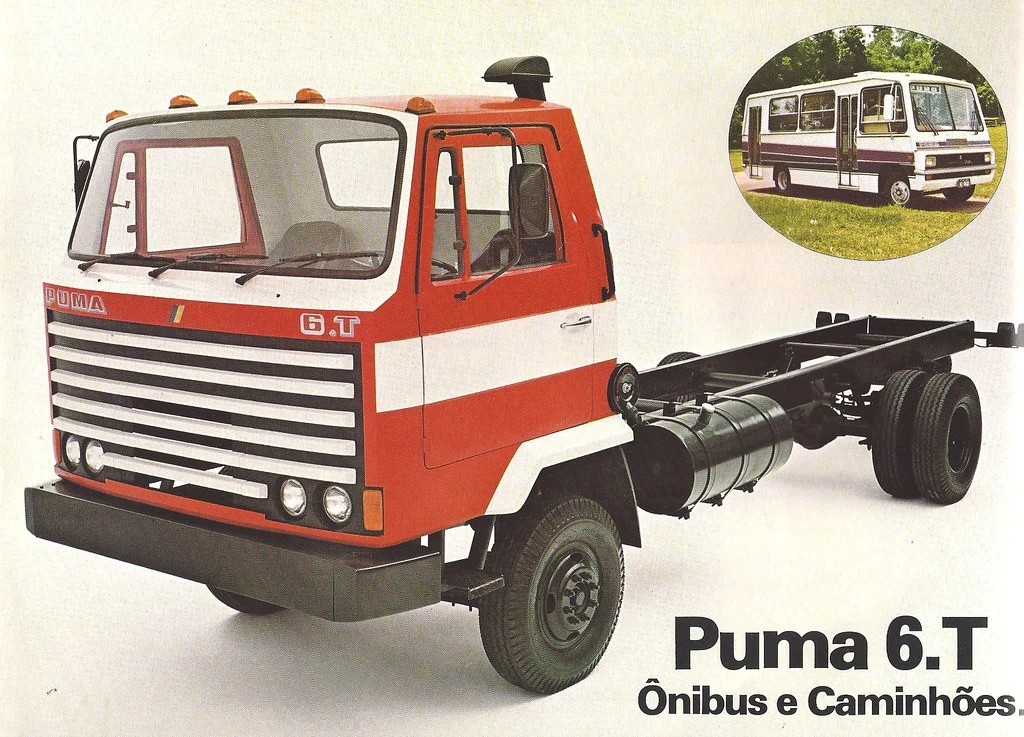 In Brazil, the locally developed Puma trucks received this Perkins engine, with a maximum of 82 PS (60 kW; 81 bhp) DIN, and Brazilian versions of the Chevrolet C/K in the 80's as its only Diesel option.
In Republic of Korea, Hyundai Motor Company produced this engine under license by Perkins in 1977 to 1981 and Hyundai Bison Truck (HD3000, HD5000) equipped it as called 'HD4236'.
Long-term liveaboard sailors Bill & Laurel Cooper installed three Perkins 4.236 engines with three screws and stern gear into their 88′ schooner–rigged Dutch barge, Hosanna. Having three engines (using just one on a calm canal, but engaging the other two in fast rivers or for maneuvering) was still cheaper than having an equivalent single engine such as a Cummins or Volvo.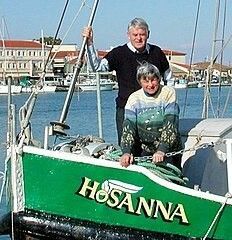 PERQUINS 4.236 VERSIONS
The name 4.236, was formed from the number of cylinders (4), followed by the total displacement of the engine in cubic inches (236). There were turbo versions of the 4.236 available for all applications, except Marine. Later derivatives – the 4.248, 4.224, 4.212 and 4.204 – were designed with different capacities to suit particular customer needs.
The 4.236 tractor engines showed real innovation. They were capable of being used with a balancer, which smoothed out vibrations in the machine they were powering. There were also offered two versions of the engine block, which was a bold step forward, increasing the adaptability and applicability for our customers.
With the 4.236, Perkins research engineers introduced direct injection technology to their engines for the first time. The 4.236 followed the 6.354 in introducing direct injection into the Perkins range on both on/off highway engines, being the first 4-cylinder direct injection engine offered for on-highway use. The first direct injection engine offered by Perkins was the 4.270D introduced in 1957 but was limited to off-highway use.
With direct injection, fuel was injected directly into each cylinder through multi-hole injector assemblies. Indirect injection, on the other hand, saw fuel injected into a pre-chamber, rather than direct to the cylinder. This change brought better cold weather starting and greatly improved fuel economy, and has dominated diesel engine design ever since.
THE PERKINS WAY
The 4.236 is one of the engines that has built the Perkins reputation all over the world. Over the next 30 years, the engine they originally produced was adapted and developed to meet the specific requirements of individual applications. They listened to the ideas of customers, clients and Original Equipment Manufacturers (OEMs) about the ways in which they wanted the engine to develop. New adaptations were incorporated into the original to maintain its position as a worldwide leader. That is the Perkins way.
In the late 1980s, the 4.236 was gradually superseded by the 1000 Series. Over the course of its lifetime the Pekins Peterborough site (in Cambridgeshire, England) alone made more than two million 4.236 family engines. And with millions of 4.236s and its derivatives still performing reliably for customers worldwide, it deserves its proud place in engine history. 
That's why we at  PZEuroparts offer among our products, OEM parts for this outstanding diesel engine. If you still have one of these engines running on your machinery and you are looking for a specific part and you do not see it on our page, do not hesitate to contact us.
Related posts